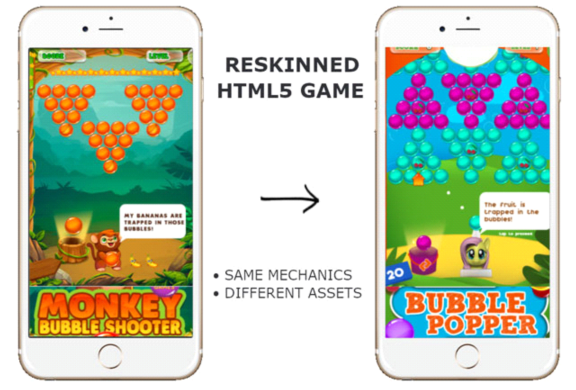 Often times, clients see a game, and they're interested in the concept of the game. However, they have some ideas about changing the artwork. They're looking to change the 'skin' of the game. We refer to this process as a "game reskin".
This is where we come in. We have a large collection of ready-made games, which can be easily reskinned to fit your needs.
The major benefits of a game reskin are:
1. Lower cost. We don't need to rebuild the entire game from scratch.
2. Lower turnaround time. This is critical for time-sensitive projects.
3. Proven quality. You've already seen the game at work. It's easier to visualize the end product.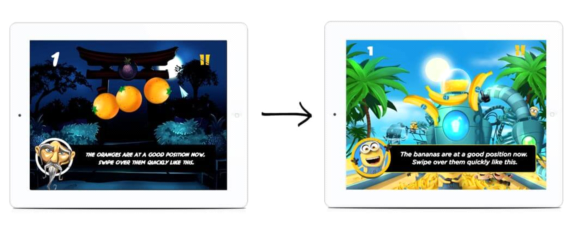 If you represent a brand or agency, you're probably on a tight deadline to launch a game alongside your marketing campaign. The reskin method is the most logical and cost effective approach.
With the game reskin method, we can create compelling and high quality games within 1-2 weeks for simpler projects, and 3-4 weeks for more complex projects. We can also accomondate minor gameplay changes along the way.
We've helped top brands such as Warner Bros, Universal, 20th Century Fox, Dell, Toyota, Mercedes-Benz, Oreo, Budlight, and Hilton Hotels to reskin games.