Have a Unity Source code and want to reskin it for earning and publishing it on Google Playstore or Apple Appstore. if yes than you are right place!
What is included in game reskin service?
Admob Ads integration in your game
Reskin your Source code with new UI and game design
Replace all the Graphics of your game
Publishing your Reskined game on Google Playstore or Apple Appstore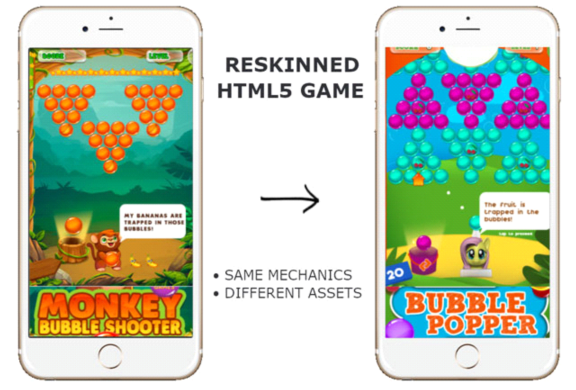 What you need to start?
Your Game Source code
Graphics you want to replace with (if you don't have see this)
Your game new Title
Your Brand name
Admob Ads Units
Please contact us and discuss your project in detail.

What is game reskin and why you should do it?
Often times, clients see a game, and they're interested in the concept of the game. However, they have some ideas about changing the artwork. They're looking to change the 'skin' of the game. We refer to this process as a "game reskin".
With the game reskin method, we can create compelling and high quality games within 1-2 weeks for simpler projects, and 3-4 weeks for more complex projects. We can also accommodate minor gameplay changes along the way.
The major benefits of a game reskin are:
1. Lower cost. We don't need to rebuild the entire game from scratch.
2. Lower turnaround time. This is critical for time-sensitive projects.
3. Proven quality. You've already seen the game at work. It's easier to visualize the end product.