How to Download, install and get MODS on Xbox
Download, install and gets mods on Xbox
1.Downloaded mods go into your Mods list, which details which ones you have installed on the console.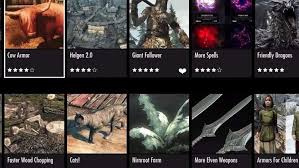 On the main mod hub screen, hit Y to access your Load Order.
To enable or disable a mod: select the mod and press A. If you want to play and get achievements, all mods will needs to be disabled before you start a game.
Delete a mod you no longer want by pressing Y.
Pressing the View button will enable you to delete or disable all mods.
2. All the available mods. You can also search mods to narrow your selection down. Scrolling up and down the mod page separates the mods by type.Hit X to bring up the search menu.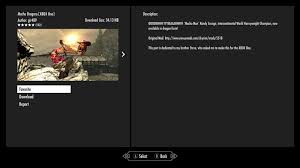 Enter your search term. For example, if you want to see what type of rings there are, type 'rings'. Once you have found a mod:
Read the description, and check whether it has any load order requirements. If it does, we'll cover that in the next section.
Select Favorite to add it to your list to find again later.
3. Certain mods may require being in a certain position in the Load Order to be enabled. This determines the importance of which mods should be applied first when the game is loaded. For example, some mods like the Unofficial Skyrim Patch need to go first, as some other patches are dependent on it to work.
On the main mod hub screen, hit Y to access your Load Order.
Select the mod you need to reorder.
Move the mod up or down the list using the directional pad.
Press X again when it is in place.
How to get Mod Xbox 360 Games
MOD Xbox 360 saved games with ck3
The XBox 360 Connectivity Kit is a powerful tool that you can buy for connecting your hard drive to a PC and sharing or manipulating saved game files. They can be a little tricky to figure out though.
Copy Xbox 360 games without a mod chip
Video games can be quite expensive, especially if you're a serious gamer building up a collection. The last thing you want to do is replace games you've already paid for. Learn how to backup your games so you never have to buy a second copy.
Use Xbox 360 USB flash drive storage
Microsoft recently made it possible to use a USB memory stick to expand your storage capacity. You'll want to watch this video to check out how it's done. Basically, you're going to need an Xbox 360 game system, and a USB flash drive with at LEAST 1G storage capacity.
How to get Mod Xbox one Games
Unfortunately, we'll have to be the bearer of bad news this time. Currently, there's no way to use free mods in the Xbox One version of the game, mostly due to copyright issues. This means you can't download a mod on PC and transfer to your Xbox one. However, there is mod-like content that you can get for your Xbox One version via add-ons.
is the game that's taken the world by storm in recent years, attracting millions of players around the world. With the imaginations of so many players at work, the game has seen countless mods on PC letting you alter your game in new ways. Of course, if you aren't playing on PC you might be wondering just how you can get your hands on mods for other versions, like the Xbox One.
Add-ons are paid additions to the console version of the game and can be found by launching then selecting the Store option on the menu. Simply select the add-on you want and then select unlock, but again keep in mind that these are paid additions to the game.