Top 5 Best Graphics Cards for Gaming in 2020
1. RTX 2080 Ti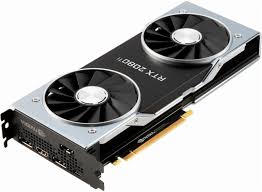 For
The fastest non-Titan graphics card
Can legitimately do 4K high/ultra at 60 fps or more
Factory overclocked models are readily available
Against
For most of us, price is an object
Card is 18 months old now, so you might as well wait for Ampere
Generally overkill for 1080p displays
If you're looking for the no-holds-barred champion of graphics cards, right now it's the GeForce RTX 2080Ti If you're serious about maxing out all the graphics settings and you want to play at 4K or 1440p, this is the card to get — it's mostly overkill for 1080p gaming, though enabling all ray tracing effects in games that support the feature makes 1080p still reasonable. Just look a to see how increased levels of ray tracing can bring even the 2080 Ti to its knees.
There are three main reasons to not buy the 2080 Ti. First is of course the price — with cards starting at well over $1,000, just the graphics card costs more than an entire mid-range gaming PC. On the opposite end of the spectrum, if money is really no object, there's still the Titan RTX: Double the price for a meager 3-5% increase in performance! Yeah, no thanks. Perhaps most importantly, the RTX 2080 Ti is nearing its two year mark. If you didn't buy one in 2019 or 2018, buying now doesn't make much sense, what with expected to launch later this year.
Nvidia's is at the heart of the RTX 2080 Ti, boosting performance even if you don't enable ray tracing or DLSS. Concurrent floating-point and integer execution means that even with only moderately higher theoretical performance compared to the previous generation Pascal (GTX 10-series) GPUs like the GTX 1080 Ti, in practice the 2080 Ti is 35-40 percent faster at higher resolutions and settings.
2. RTX 2080 super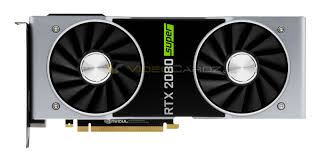 Our Verdict
The Nvidia GeForce RTX 2080 Super is a more powerful graphics card than its predecessor, but the performance increase isn't enough to blow your mind. Still, it may convince people with older models to jump into the modern age of graphics cards.
For
Great 1440p and 4K gaming performance
Cheaper than original RTX 2080
FrameView software is useful
Against
Still expensive
Minimal performance gains over RTX 2080
When the Nvidia turning graphics first hit the streets, with the Nvidia geforce RTX 2080Ti and RTX 2080 taking the lead, the premium price tags didn't sit well with us. Especially compared to their predecessors, those cards were a tad too expensive in a market filling up with more economical options thanks to the AM navi cards. However, Nvidia is finally feeling the pressure, rolling out more powerful 'Super' cards with more power. That includes the Nvidia GeForce RTX 2080 Super.
The Nvidia GeForce RTX 2080 Super is finally out in the wild, superseding the original RTX 2080. And, a quick look at its spec sheet will show you a slight improvement over its predecessor, with marginally more CUDA cores and faster video memory (VRAM). But, that's not all you can look forward to with this super RTX card.
3. RTX 2070 super
For
Close to a 2080 for less money
No more Founders Edition premium
All the same Turing features
Against
Only slightly faster than RTX 2070 FE
Nothing new to see here
Needs a killer RTX game
The result is the RTX 2070 Super, moving up to the TU104 GPU with additional cores and performance, but keeping the 2070's official starting price of $499—there's no longer a $599 Founders Edition premium.Unlike the vanilla RTX 2060, which will remain on sale even though there's now a GeForce RTX 2060 super the vanilla 2070 and 2080 cards are being phased out. So much for AMD's 10 percent performance advantage over the 2070.
Silly branding aside (seriously, 'Super' was the best name Nvidia could come up with?), there's not much new to report. The GeForce RTX 2070 Super uses the same turning architecture as the existing RTX cards, and the short summary is that additional CUDA cores and higher clockspeeds make it faster than the outgoing RTX 2070.
Today's launch of the Nvidia GeForce RTX 2070 Super was entirely predictable. AMD's Navi architecture and the radeon RX 5700 and RX 5700 XT are slated to launch on July 7, joining the ranks of the best graphic card. AMD is also claiming the 5700 XT will be about 10 percent faster than the RTX 2070 and will cost $50 less. Nine months after the RTX 2070 initially went on sale, yields have likely improved and Nvidia now has a reason to improve performance.
4. RX 5700 XT
GPU: Navi 10 | GPU Cores: 2560 | Boost Clock: 1,755 MHz | Video RAM: 8GB GDDR6 14 Gbps | TDP: 225 watts
For
New RDNA architecture provides for better performance and efficiency
The 5700 XT is as fast as the Radeon VII for half the price
Great for 1440p gaming and can do 4K high in a pinch
Against
AMD's fastest GPU still can't touch Nvidia's top models
No support for ray tracing, via hardware or software
AMD at 7nm only matches Nvidia efficiency at 12nm
Features including easily replaceable Quick Connect Fans combined with Intelligent Fan Control and advanced. Tri-X Fan Cooling create supreme heat dissipation, minimum noise and maximum reliability. AMP up the aesthetic design of your rig with the RX 5700 XT's elegant styling and all-new ARGB Lighting which can be customized with software. Boost the performance of your favorite games to get a winning advantage over your friends with the new TriXX Boost feature. Get NITRO Charged  with the RX 5700 XT!
The RX 5700 XT Radeon 8G GDDR6 delivers a maximized 4K gaming experience for the PC Gamer. Packed with renowned high-end quality components. Including our award–winning Tri-X cooling solution, Black Diamond Chokes and Shroud enhancements to strengthen the PCB; the NITRO + RX 5700 XT delivers the stunning. Performance and robust stability every gamer demands.
5. RX 5700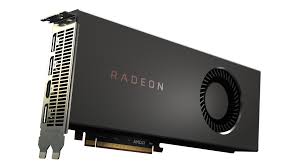 For
Excellent price to performance ratio
Everything good about RDNA and Navi
Arguably the best overall value in GPUs right now
Against
Everything bad about RDNA and Navi as well (eg, no ray tracing or DLSS)
RDNA 2 and Navi 2x are coming this year
If you prefer the Nvidia side of things it's a bit like the GTX 1660 vs. the GTX 1660 Ti or GTX 970 vs. GTX 980. Sporting a last minute price drop, thanks to Nvidia's launch of the RTX 2060 Super and RTX 2070 Super, the direct competition is the RTX 2060.
I've already covered AMD's new Navi\Rdna in detail, and the companion radeon rx 5700 largely overlaps this one. I recommend starting with those articles if you want more information, but if you're wondering how AMD's $349 part stacks up against Nvidia's $349 part, you've come to the right place.
The Radeon RX 5700 is the second of AMD's new Navi 10 graphic card, sporting the new / improved RDNA architecture and playing second fiddle to the RX 5700 XT's leading role. It's a story we've seen many times over the years—the RX 570 was a modest step down from the RX 580, same for Vega 56 compared to Vega 64.