Alien Defence
Alien Defense is an action game that we need to prevent attack from alien. One day, the Earth is invaded by aliens, help the heroes destroy all aliens. Collect coins to upgrade weapons and heroic combat abilities.
If you have any questions or requests, please contact us at clevertech2017@gmail.com. We are always glad to receive feedback from our users!
Thanks for your download!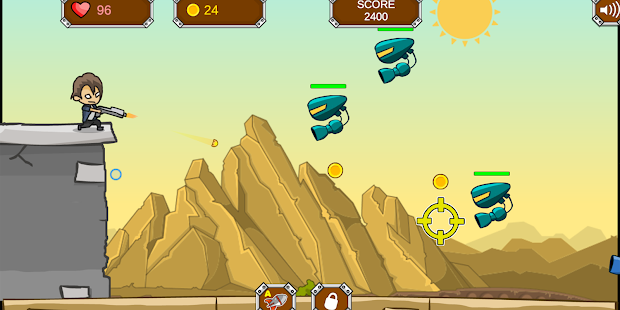 https://786games.com/alien-defence/
Cross Sum
Cross Sum Puzzle is a logic-based numbers puzzle with one single solution. Play different game modes like Time Trail & Endless. Cross Sum is a very math puzzle game in 2020. These simple sums will make you CRAZY! Choose from many combinations of board sizes, shapes, and ranges of numbers. This game helps you to stretch your limit of intelligence, increases your observation skills. This game contains 100+ Difficult levels. .After completing each level you will get a reward and can go to the next level. Play anywhere, anytime, and activate your brain.
Cross Sum Puzzle game works without the Internet and Wifi. Each puzzle has a unique solution that can be solved without guesswork. Cross Sum Puzzle is a great logic puzzle game.
Slide the number up, down, left, right in any of the four directions.
Features
100+ Design levels
Offline Playable(without an Internet connection)
Endless puzzles are all free
Free to play
Easy to play, hard to master.
https://786games.com/cross-sum/
Crazy Kick
Football Ball Kick Challenge is a free casual sports game that just has one hand to use. Hit the FootBall ball with the force according to the range. Are you ready to accept the football Goal Kicks Challenge? This football game is a Super Strike practice simulator. Enjoy the simulation of Goal kicks with special targets. This FootBall game is a sports manager for you to train you for goal kicks. Overtake your opponents, move swiftly, and shoot goals! Dribble, pass, and kick. Real football experience complete with easy controls and enjoyable movements. Unlock new balls with coins you get by scoring. Cool and addictive gameplay and fun physics in Foot Ball Goal Kick Challenge. Avoid stickman and hit the football to the target. In this free football game, adjust the ball speed and range using finger touch. Physic based, extreme fun soccer experience with funny gameplay.
Features
Easy to Play but Hard to Master gameplay.
Offline Game
3d Environment
Amazing and exciting levels for free