Our expertise lies in 2D "casual" games; games that are easy to learn, hard to master, and target a variety of age groups and demographics. We have designed and shipped puzzle, educational, adventure, time-management and action games, for mobile and desktop platforms.
Our team can help with your upcoming titles, analyzing your core gameplay ideas and making detailed suggestions for improvements. We can also enhance existing game mechanics or design additional gameplay for core or meta-game elements.
Lastly, we can also analyze and evaluate your level design and progression of various features throughout the player's lifespan.
Game Design Service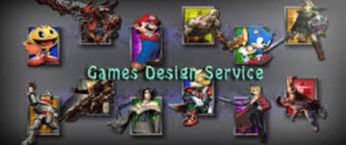 Frameworks & Components
We can undertake the creation of certain components for your project. As an example we could build and integrate systems for localization, networking, persistent storage, local & push notifications, etc.
Prototyping
We can work in a rapid development style, building prototypes based on your specifications, at a minimal cost and within a narrow timeframe
Technical Information
Platforms
iOS, Android, Windows Phone, Windows, Mac and Web.
Technologies
Unity, C#, Objective-C, Swift, C++, Java, Python, cocos2d,cocos-2d