Axe Champ
Axe Throwing is one of the most relaxing and fun free simulator casual games. This is a popular tap and smash arcade game, in the game you just tap the screen to wave the axe and crush the target with your super sharp axe.
Features:
-Easy to tap and enjoy the best axe shooting game
-Over 50 challenging levels
-Crush the axe throwing game goal and go all out to cut the axe for the best score!
-Cool graphics, addictive gameplay.
How to play:
1- Tap lightly, throw the axe into the target and smash them
2- Hit the target directly, don't hit anything else
3- Constant challenge to open new levels
4- Win the Axe Throw and become the champion
If you have any questions or requests, please contact us at khclip85@gmail.com. We are always glad to receive feedback from our users!
Thanks for your download!
https://786games.com/axe-champ/
Angry zombie
Zombie Games has never been more exciting than in the new Angry Zombies Shooter. Experience the most addictive and thrilling game with interactive gameplay and excellent controls to kill zombies. They are abundant and emotionless eaters, which makes them impeccable enemies. With this Sheri Moon Zombies Shooter, challenge the zombies and shoot them with devastating things. Kill all those cruel zombies and try to complete every level. City Zombie Kill must be addictive and you will be entertained while playing it.
This Zombie Shooting game will give you a thrilling experience that you never want to put down. In this game, different structures are neatly arranged in which the zombies are standing, you will have limited shots to hunt all the brutal enemies with throwing stones and planks. In this Zombie Hunter 3D, Eliminate the cruelty and evil from the environment and shot them down. You must have a sharp eye on the zombies and attack them with your Zombie Shooting Game skills.
Features
– Kill Zombies with limited stones
– Interesting levels with neatly placed hurdles
– Excellent smooth controls to kill lavishly
– Easy and Hard Modes for your convenience
– Stunning graphics with ravishing environments
– Great catapult with stone to attack zombies
– Smooth and addictive gameplay
– Play this Zombie game offline anytime
– Complete more levels and lead scoreboard
– Low Size for smooth play
– Cool interesting Zombie sound effect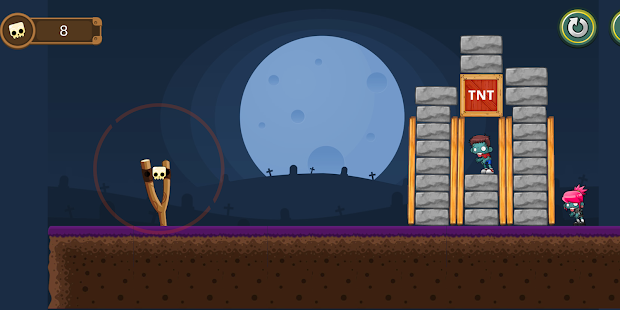 https://786games.com/angry-zombie/
Alien Super Star
Alien Superstar is adventure game that it is free to download. You can get it from play store for free.
Thank you for you download.